Win a Samsung Gear VR Headset and Controller to Go (Virtually) Anywhere
Enter Commercial Integrator's Virtual Reality Sweepstakes Today for Your Chance to Win a Samsung Gear VR Virtual Reality Headset and Controller.
Leave a Comment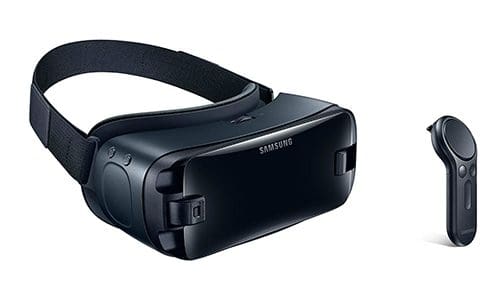 Virtual reality is making its way into the commercial integration industry.
You can find it in arcades, commercial facilities, and simulation applications, such as training for military, first responders and medical professionals. Retail is also a hot spot for VR applications.
According to a D.I.S Consulting Corporation study, the VR market is estimated to grow from $1.37 Billion in 2015 to $33.9 Billion by 2022.
Integrators can use virtual reality as a way to save both time and money through cameras and other tools to create high-fidelity experiences. Integrators can also use it as a way to add value to their businesses as recurring revenue.
Now you can win a chance to try out the virtual reality experience for yourself by entering Commercial Integrator's Virtual Reality Sweepstakes. Enter today and you can win a Samsung Gear VR headset and controller.
With the Samsung Gear VR headset and controller, you can enjoy 2D, 3D, and 360-degree content by connecting it with your mobile device. You can also view webpages and your own 360-degree images or videos. Connect other devices, such as the included Gear VR controller or other game controllers, with the mobile device for a more immersive experience.
Thank you to everyone who entered. The contest is now closed. We will be picking a winner soon.
---
No purchase necessary, open to legal residents of the continental United States, age 18 and older. Void where prohibited. By entering you agree that you may receive commercial email communications from EH Media, and that the information you provided will be shared with the sponsor(s) of this sweepstakes, who may communicate directly with you. You can unsubscribe at any time. Learn more.
Sweepstakes period begins on July 1, 2018 and will end on July 31, 2018. One entry per person, one winner per household.  By completing the form and clicking "Submit" you agree to the official rules of this contest. This includes granting cepro.com permission to send you via email, the CE Pro email newsletter. See our complete rules and regulations for additional information.