Snap Install, LG, Peerless-AV Invigorate Illinois Elementary School
A variety of digital displays and video walls welcomed students back to school in the newly built Sherlock Elementary School in Cicero, Ill.
Leave a Comment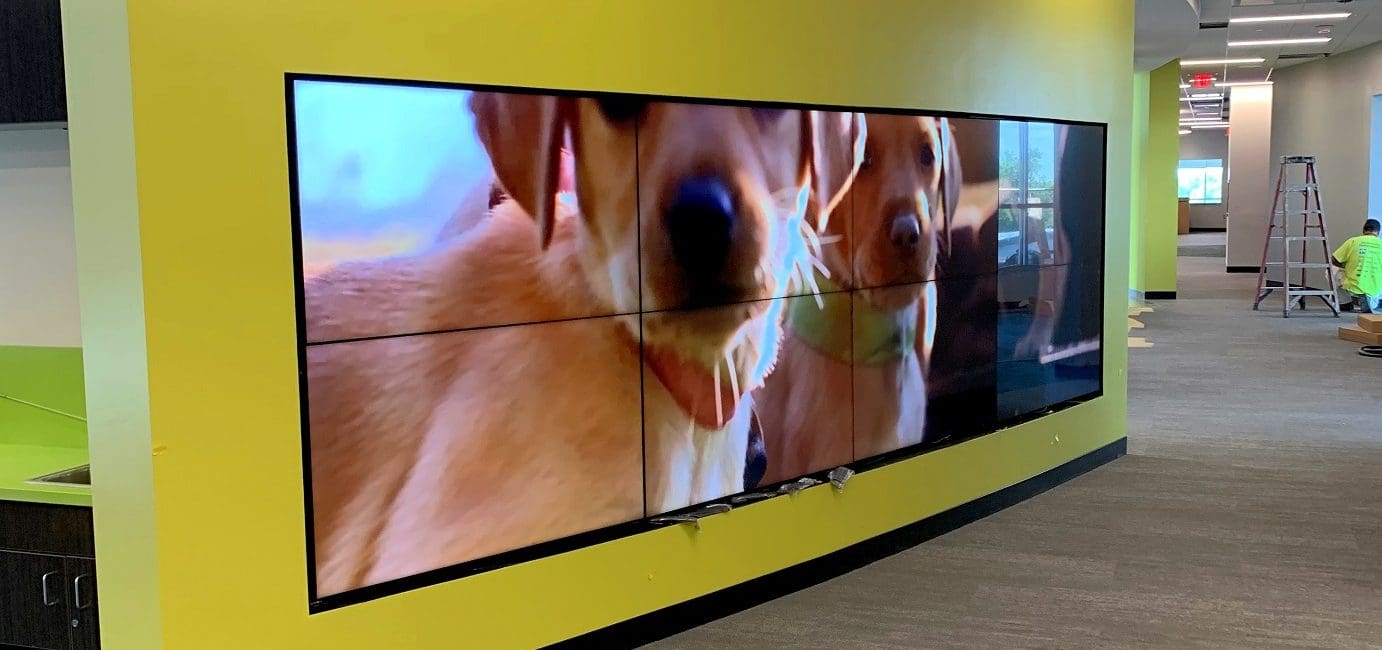 Sherlock Elementary School in the Midwestern state of Illinois is taking to heart the notion that technology continues to play a vital role in modern education.
Thanks to southeastern Minnesota-based integration firm Snap Install, LG and Peerless-AV, the school in the Cicero School District 99 opened the school year with a unique audiovisual display including a litany of digital displays in the lobby and elsewhere in the building.
What resulted is a state-of-the-art learning facility for the suburban Chicago elementary school that introduces students to technology the moment they walk in the door.
The school was a massive investment for the school district, with local news sources pegging the cost at $35 million. The school wanted to incorporate technology throughout the building to create the immersive learning experiences modern educators constantly chase.
The process
Snap Install, located almost seven hours away from the school, was selected as the integrator and quickly got to work to select the technology to install in the school. LG's commercial OLED displays fit the bill due to their expansive lineup of options, including the 55-inch Open Frame OLED displays that could be easily curved for ceiling and wall designs and video walls that create seamless images. Next was selecting a mounting solution to make installation easier, and Snap Install quickly settled on Peerless-AV due to the firm's longstanding relationship with LG and the company's versatile displays.
According to Snap Install President Travis Peterson, the firm has never provided an installation services for OLEDs that are curved on site. "We knew right away it was going to be a unique project," Says Snall Install President Travis Peterson.
In less than three weeks, Peerless-AV designed, tested, manufactured and installed video wall mounts to support LG's displays.
"Working with Peerless-AV and Snap Install, we were able to design a customized approach forthe school," says Adam Salinas, enterprise account manager for LG Business Solutions USA.
The displays
In the main lobby, the firms collaborated to install a unique digital display featuring 34 curved LG Open FrameOLED displays, including 24 units on the ceiling and 10 unites in two columns on the wall, supported by Peerless-AV's mounts.

In an interactive space of the building's fourth floor, Snap Install, LG and Peerless-AV provided two video walls, each consisting of eight 55-inch LG Narrow Bezel displays and eight Peerless-AV SmartMount Supreme Full Service Video Wall Mounts with Quick Release.
An invigorated education experience
Thanks to Snap Install and their work with LG and Peerless-AV, the technology was on display on the first day of school amid an aggressive construction timeline.
According to Cao Mac, the school's chief information officer, students were invigorated for the new school year.
"Technology changes drastically, but if we don't expose our kids to these types of environments, they'll never be able to succeed in the future," Mac says. "Having the people who understood our vision, who understood our goal and our mission of what we're trying to accomplish and having them truly buy into what we're trying to accomplish really set the tone for the whole entire process."
If you enjoyed this article and want to receive more valuable industry content like this, click here to sign up for our digital newsletters!