New Almo 2019 'E4 Experience' Adds SDVoE, DSF Certifications, More
It's not just that Almo Pro AV rebranded E4 AV Tour as E4 Experience, it added SDVoE and DSF along with its AVIXA certification opportunities and more.
Leave a Comment
It's not just a rebrand. The Almo Pro AV popular E4 AV Tour is now the E4 Experience. But as of 2019, E4 Experience attendees will see it has also added a lot to that "experience."
One reason that Almo's E4 events have become a staple on the AV integration industry calendar has been its partnership with AVIXA and its platform for courses with CTS Renewal Unites (RUs).
With E4 Experience, Almo Pro A/V is tripling-down on certifications by adding new opportunities through partnerships with SDVoE Alliance and Digital Signage Federation.
According to Almo Pro AV, the E4 Experience provides the only one-day opportunity to walk away with multiple certifications.
The SDVoE Alliance is offering AV-over-IP Design certification, while the Digital Signage Federation is giving attendees the ability to earn certification for its Foundations of Digital Signage course.
Another addition to E4 is attendee concierge service. According to Almo, attendees can customize their day and maximize their time at E4 Experience with the assistance of an E4 Concierge. It works like this, according to an Almo Pro AV press release:
Shortly after registration, Almo's E4 Concierge will be in contact to help map out a schedule of courses, workshops and booth visits that cater to specific areas of interest. The customized schedule will then be printed on the back of the attendee's badge upon check-in, making it easy to follow and achieve the goals set for the day.
Additionally, Almo Pro AV is reinforcing its focus on opportunities for integrators in the hospitality industry by adding a new hospitality and lodging experience.
At E4 Experience, attend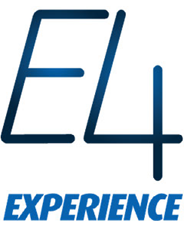 ees can meet Almo's dedicated Hospitality Team and attend sessions that address the current state of hotel industry technology, designing for the guest experience, and how to use technology to get hotel guests to return time and again, according to the press release.
The additions to E4 reflect the evolution of an event that began a decade ago, says Melody Craigmyle, vice president of marketing and communications, Almo Corporation.
"Over the last 10 years, we've grown the E4 platform into an experience that our partners rely on to connect, learn and grow, especially if they don't have the opportunity to travel to industry trade shows," she says.
"They know that the investment of one day at E4 will give them the certifications, AVIXA renewal units, exposure to the newest technologies, and other information they are looking for to advance in their AV professions."
Almo Pro AV 2019 E4 Experience Stops:
Chicago: March 12 (Registration is open)
Southern California: April 5
NY Metro: September 25
Atlanta: October 15